My 1958 Chevy
It all started on my 50th birthday.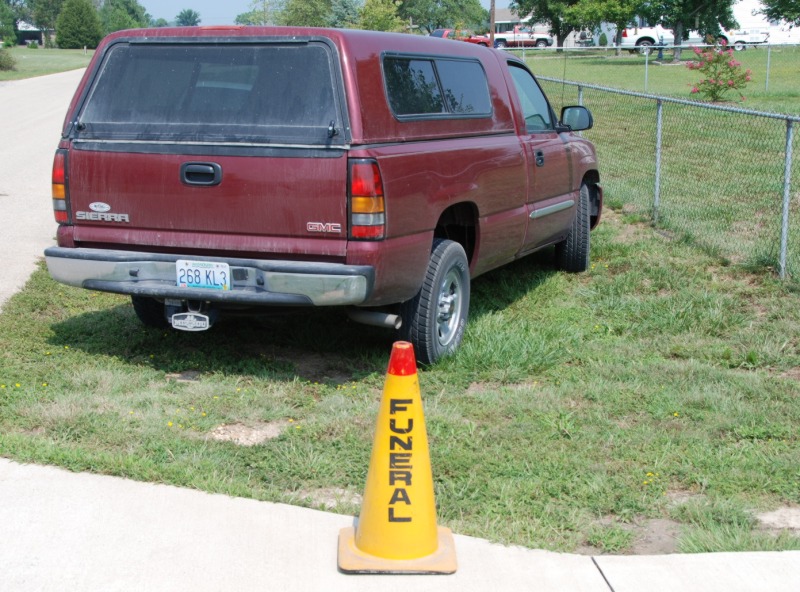 That's funny right there, comparing my birthday to a funeral procession.
My family gave me a 1958 pickup for my birthday!!! At least a picture and a promise.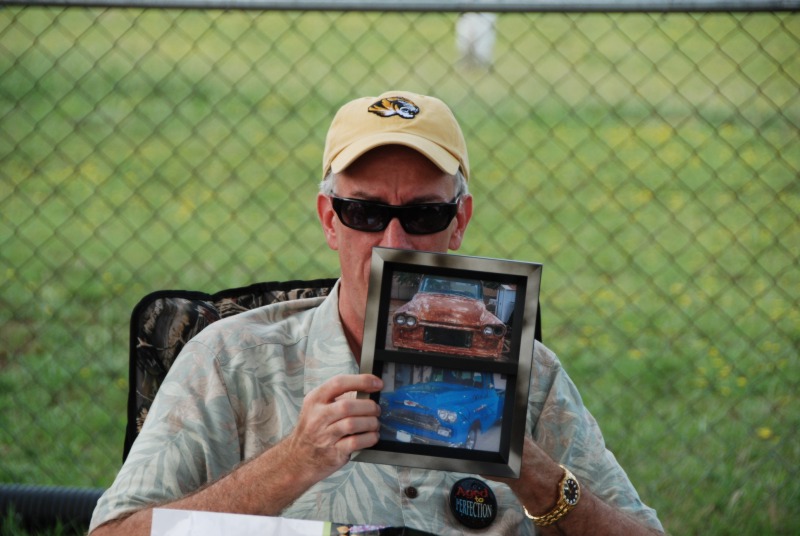 After much searching, one was found on eBay.
. . . in Lampasas, TX.
With a borrowed trailer, John and I headed south. Braving torrential rain, hail and tornadoes we made it to central Texas.
We met the nicest lady who sells emus..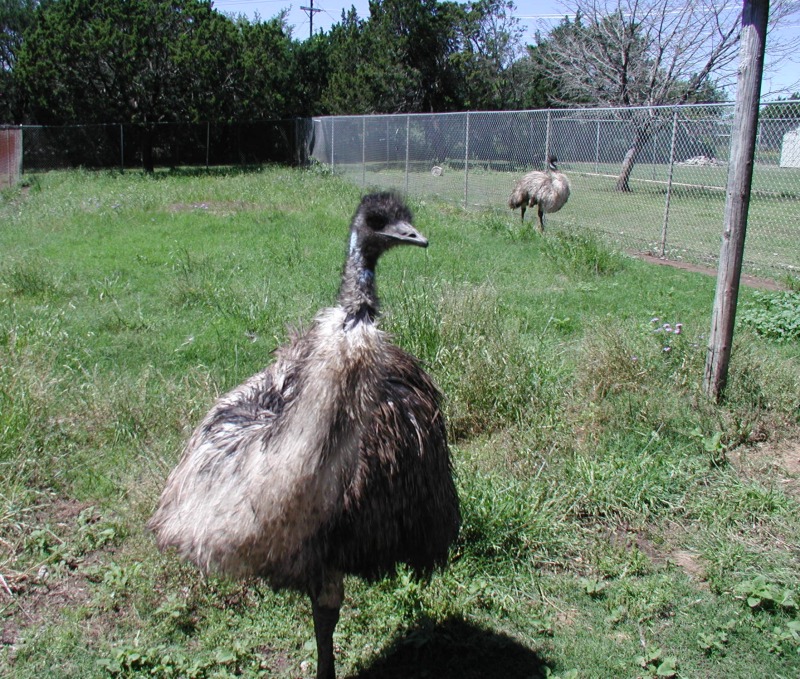 and classic autos.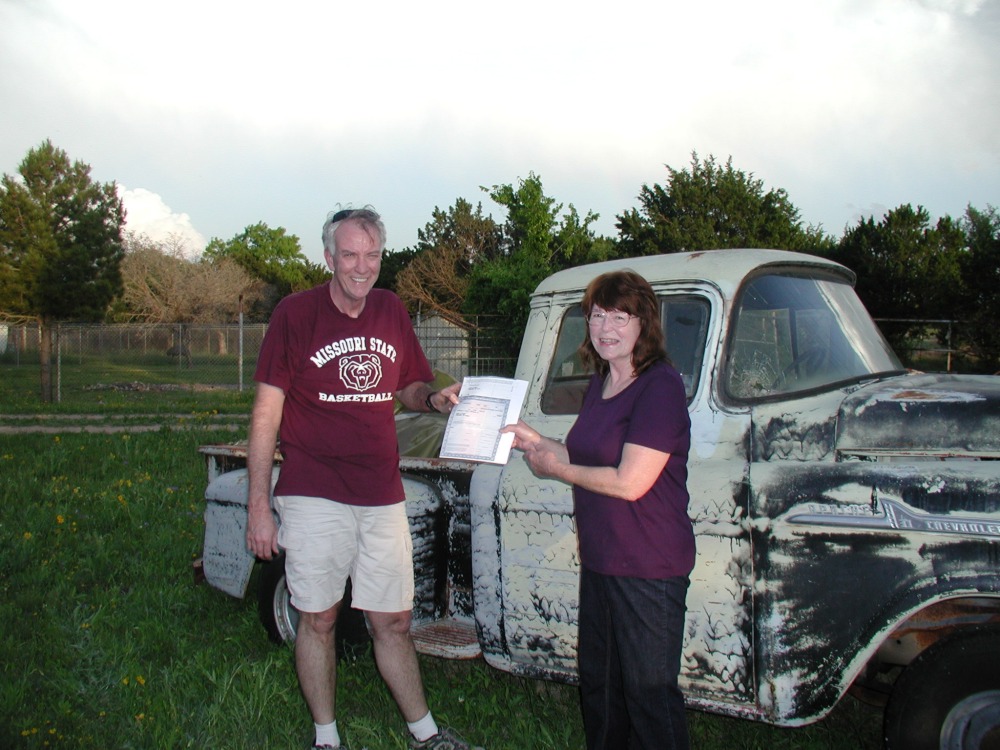 A few hours and a few broken tools later, we had 'er loaded.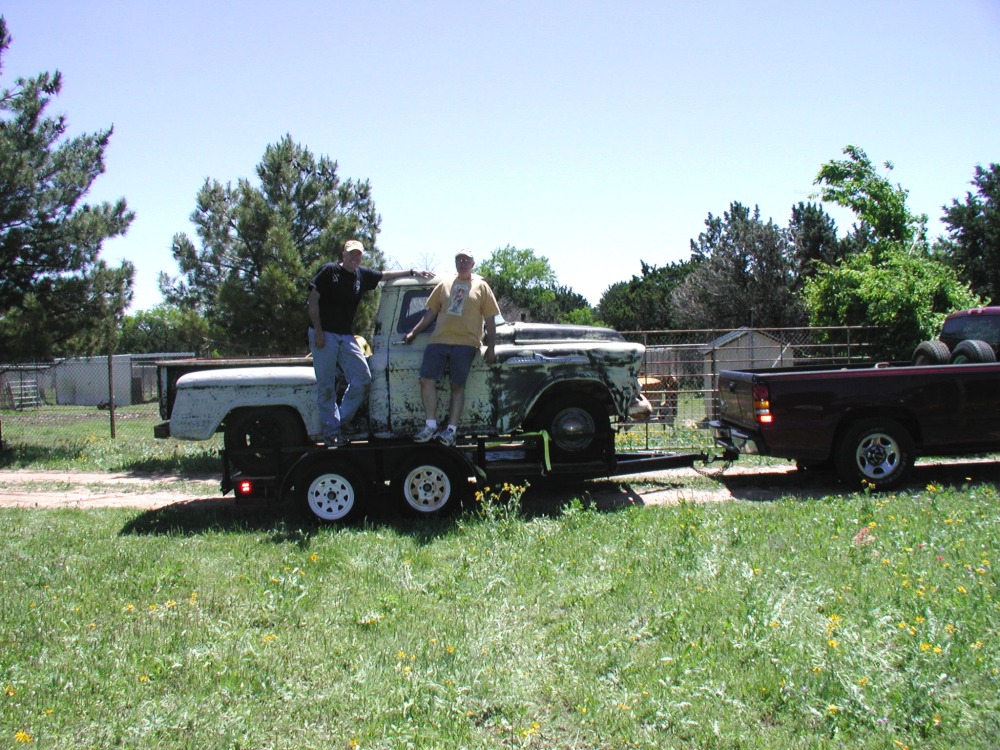 and set sail for Missouri.
We stopped to do some fishin' - got our limit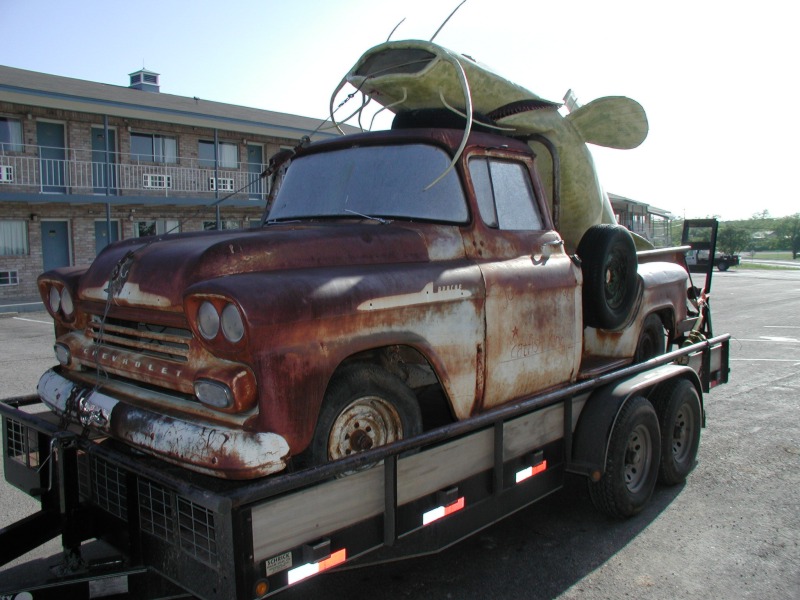 and hit the road again...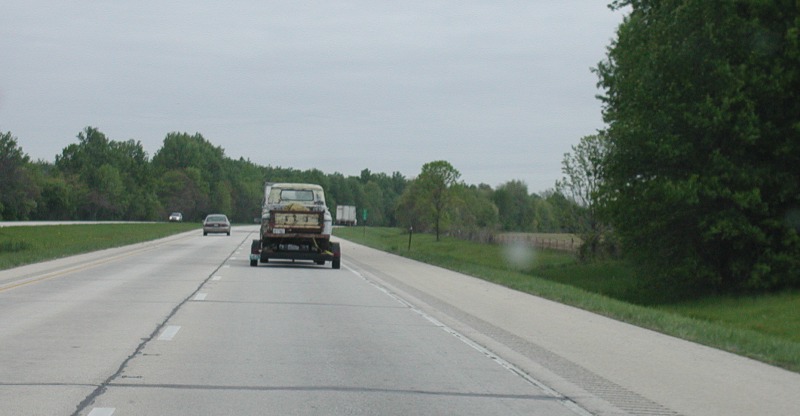 Made it to Indy, and just waitin' for the restorin'.