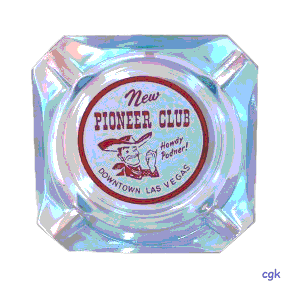 This set of pages contains pictures of all the casino ashtrays I'm aware of - I know that there are more out there. Included are pictures of all my collection along with pictures that I've been able to "borrow" from other sources. Please let me know if you might have any that I need and want to sell. I'm always looking to buy that special one or whole collections.



A plain picture means that it's in my collection.
The slash through the picture means that it's one
that I would like to add to my collection.
Please contact me if you have one for sale, trade, barter, or ....